Report Video
Your report will be processed within 2-3 hours.Sometimes within 5-10 minutes for video requests.
☛
You can also control the player by using these shortcuts:
Enter/Space
M
↕
↔
0-9
F
J
L
If you're fan of Anime, check
123anime.cc -
, the best anime site you ever known.
Please follow us to receive news about the server/domain status
Fetching servers...Please wait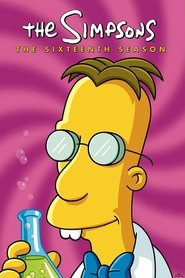 The Simpsons 16
Bart and Milhouse look for someone new to play tricks on and they find their new victim in Howell Huser, a yokel who just fell of the turnip truck. Their pranks get Howell Huser to stop smiling and he leaves town, only to turn up on the Soft News Network reporting that Springfield is the only town he's been to that he doesn't like. The negative publicity affects tourism. Mayor Quimby calls for the town to give him ideas to promote tourism and Lisa suggests they start allowing same sex marriages. The idea is approved and Springfield becomes the place to be for same sex couples to get married. When Reverend Lovejoy won't perform the ceremonies, Homer can't pass up the opportunity to make money and he becomes a certified minister via the Internet. He marries all the gay couples in town and then starts to marry anything to anything else. Patty requires Homer's service; she wants to marry her partner, Veronica, who is a pro-golfer. Marge has trouble dealing with the fact that her sister is gay. Marge discovers Veronica's secret, that she is really a man. Marge stops the wedding and reveals the secret, and when Leslie Robin Swisher (Veronica's real name) proposes that they still get married, she sticks to her guns, she still likes only girls.